Featured Client Stores
The examples shown below are real shopping carts developed using our software solution, they have been in business with us for over 1 year, all of them 100% successful!
---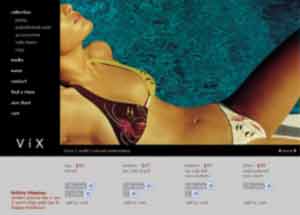 It doesn't take a visitor to vixswimwear.com long to figure out that V i X Swimwear is all about form—they design things that look good.
The company sells several lines of designer swimwear to boutiques and high end retail stores around the world. But one only has to order a suit online to also realize that the company also appreciates function—they chose the NetStores e-commerce solution.
---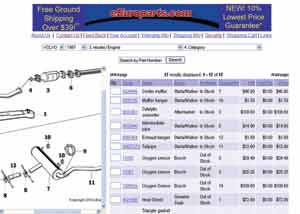 Todd Morin, owner of Web-based auto parts store eeuroparts.com, says he is happy to have come across NetStores by accident in early 2001.
"We started in 2000 on eBay, then began to grow using a Miva Merchant shopping cart," he says. "The database structure didn't work, and we were losing data. The checkout process was very slow." "We were looking into a Java-based menu system for a new site," he says. "We were close with another company before NetStores owner Adam Fishman called me (looking to buy an eBay product), and the rest is history."
---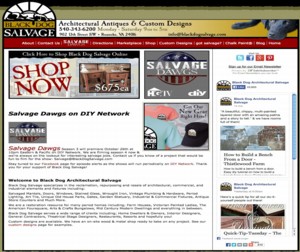 BlackDogSalvage, has become the temporary resting place for architectural antiques, commercial salvage, and modern society's other cast offs. Black Dog Salvage with their own Reality TV Show Salvage Dawgs needed to integrate there QuickBooks Point of Sale QBPOS solution with their own online store, their General Manager and IT Director Searched for the correct solution to make it easy to manage all their items for sale in one place chose POS2Net and NetStores.
The highlight of the NetStores e-commerce solution and POS2Net is its flexibility, total complete integration with the QuickBooks POS product line, easy importing of orders from their very popular online store to their inventory in Quickbooks. Now the marketing department provides photos put in QuickBooks Point of Sale, items that change regularly with NetStores. There retail store is always keeping current inventory of items both instore and online current and up to date automatically.
---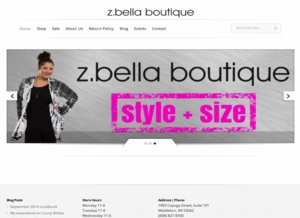 Z.Bella Boutiue is a designer Womens Boutique that provides designer clothing for Plus Size women. They neeed to have an online store that would be easy to manage as well as work with WordPress and QuickBooks Point of Sale.
Zoe's partner had worked for Amazon and been given the job to find a solution for the retail operation to have a Website Storefront that would look great, integrate with their current WordPress website design and to be really easy to use. She was amazed at how fast the store was online, the same day!
| | | |
| --- | --- | --- |
| | Download Our FREE Shopping Cart Extensions for: | |
| | | |


| | | |
| --- | --- | --- |
| | FREE Shopping Cart Extensions | |
| | | |